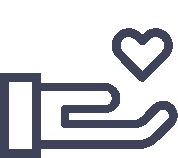 How you can help
LOVE SOMEONE RARE
Courageous Parents Network is a "destination created by families, for families, to support, guide and strengthen them as they care for very sick children."
Global Genes offers "RARE Toolkits (which) provide individuals with usable information on a variety of topics related to living with and/or advocating for rare disease patients.
Miracle Flights "is the nation's leading health and welfare, nonprofit flight organization. We fly children to distant specialize medical care."
The Oley Foundation is a medical resource and a place to meet others who are living life with TPN.
​
​
Gus Gear's mission is to improve the safety and quality of life for those facing medical challenges. For more than a decade, we've worked passionately and diligently, delivering on that mission through the development, manufacturing, and distribution of high-quality medical devices at reasonable prices.
more ways to get involved and donate
WE ARE CONSTANTLY LOOKING FOR SPONSORS TO HELP US RUN OUR EVENTS. CONTACT US.
​
This is how we can always give 100% to charity
MONETARY DONATIONS ARE SO IMPORTANT IN PROVIDING FOR FAMILIES IN IMMEDIATE NEED, CLICK THE DONATE BUTTON TO USE OUR PAYPAL!
​
PLEASE CHOOSE US AS YOUR CHARITY OF CHOICE WHILE YOU ARE SHOPPING ON AMAZON.
​
0.5% of certain orders will be donated without any additional cost to you.
ROCK AN AVERY'S HOPE GREY COZY-COTTON TEE

AVERY'S HOPE BIKE JERSEY

PROCEEDS TO CHARITY

CONTACT US FOR DETAILS
TAX

DEDUCATABLE DONATIONS
WE ARE 501C3
TAX ID# 82-0872653
Thank
you!